Order your IFA Cahiers 2018 now!

Special discount of 40% for IFA members
Members of IFA receive a discount of 40% by completing their membership number on the order form.
The IFA Cahiers are released annually by Sdu on behalf of IFA (International Fiscal Association). The "Cahiers" are an invaluable source of information of lasting scientific value for any specialist interested in international or comparative fiscal law. The "Cahiers" offer a wealth of domestic and international material in fiscal matters dealing with the Subjects to be discussed at the following Congress. They comprise IFA Branch Reports together with a General Report and an EU Report when applicable, on each of the two Subjects selected that year. 
IFA Cahiers Volume 103A (2018)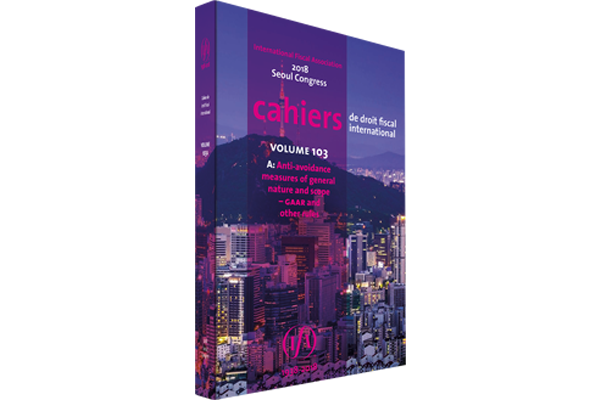 Anti avoidence measures of general nature and scope - GAAR and other rules
Subject 1 of the IFA 2018 Cahier covers General Anti-Avoidance Rules (GAARs) and other anti-avoidance measures of general scope, implemented by jurisdictions across the globe. In the 2002 Oslo IFA Congress, one of the conclusions of the report on the subject 'Form and substance in tax law' was that countries would challenge tax avoidance schemes with or without a GAAR; in its absence, judge-made doctrines or civil law concepts (sham, abuse of law and fraud of law) are nowadays commonly applied as anti-avoidance measures of general nature. Read more.
Order now
IFA Cahiers Volume 103B (2018)
Withholding tax in the era of BEPS, CIVs and digital economy
Subject 2 of the IFA 2018 Cahier covers "Withholding tax in the era of BEPS, CIVs and digital economy". The focus is on the present and future of withholding tax as a means to provide for source taxation, particularly in circumstances where the manner in which a non-resident earns income does not involve and increasingly does not require, a source state "permanent establishment" ("PE"). Read more.
Order now